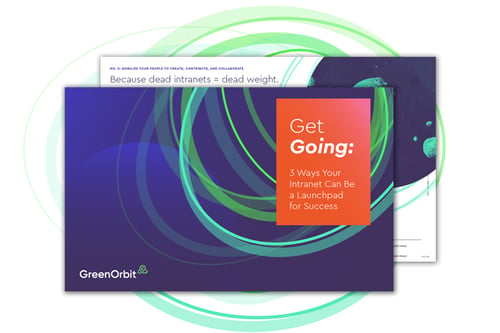 Your company's intranet may be a common topic of conversation in your organization, but probably not for the reasons you hope. You've probably heard it called:
Clunky

Painful

Slow

Disorganized
Sound familiar? If you're lucky, your intranet is an inconvenient yet functional tool. But if your organization is like most, your intranet is a drag-inducing nightmare. It doesn't have to be. In this e-book, you'll learn how to unlock the potential of your intranet and your organization by:
Equipping employees with the right tools

Mobilizing people to create, contribute, and collaborate

Creating the intranet solution that provides everything you need
Ready to get going? The path to a more strategic intranet begins now.